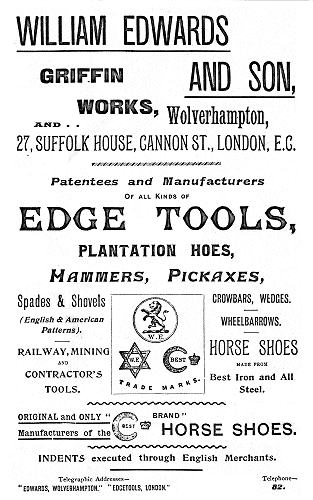 An advert from 1899.
The firm produced a wide range of products including edge tools, spades, shovels, plantation hoes, garden tools, axes, adzes, pick axes, crowbars, railway and contractor's tools, wrought iron barrow wheels, and all kinds of hammers, including:
sledge hammers, stone hammers, quarry hammers, and hand hammers
Best quality horse shoes were also produced, many of which were exported all over the world.
The company also became a contractor of horse shoes for the government.