New British cyclecars were built at Cradley Heath by Charles Willetts & Son, lifting gear manufacturers, based at Colonial Works, Overend Road. Initially two prototypes were built, a 12hp. tourer, and an 8hp. cyclecar. Willetts decided to put the 8hp. car into production and kept the 12hp. model as the works runabout.

The new car was powered by a Blackburn 8hp. 'V' twin engine, and could be purchased with an air-cooled or water-cooled version of the engine. The open 2 seater had friction transmission and a chain drive, and was produced in batches of six.

It was launched at the 1921 Motor Show, the cheaper air-cooled version selling for £205, and the more expensive water-cooled version selling for £215. Initially sales were good. The car reappeared at the 1922 Motor Show, but by 1923 production had ceased. It is thought that around 100 were made.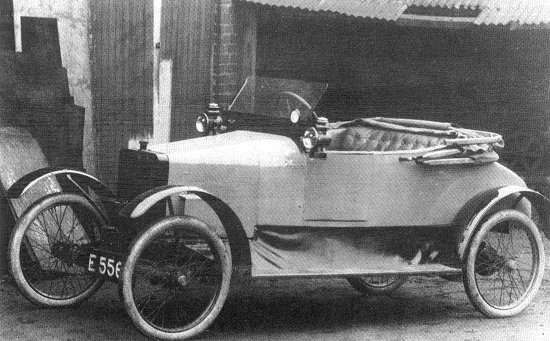 From the collection of the late Jim Boulton.
---