In 1947 he discovered an old blacksmith's shop in Seisdon, South Staffordshire, just to the west of Wolverhampton, with space for both workshop and accommodation.
Although very dilapidated, he decided that it would fit the bill. So, for the price of £60 and a lot of hard work, Jack and Molly set about making their home for the foreseeable future.
Whilst continuing his employment at Whattons in Wolverhampton, Jack developed a workshop complete with basic engineering facilities at the 'Old Smithy', during the evenings and at weekends.
In 1948, keen to participate in the post war resurgence of motor sport, Jack built himself a single-seat hill-climb/sprint special based on an MG L-Type Magnette sourced from a local breaker's yard.
The Turner MG Special was campaigned throughout 1948 -1949 at Shelsley Walsh and Prescott hill-climbs and at Brighton and Weston-super-Mare Speed Trials.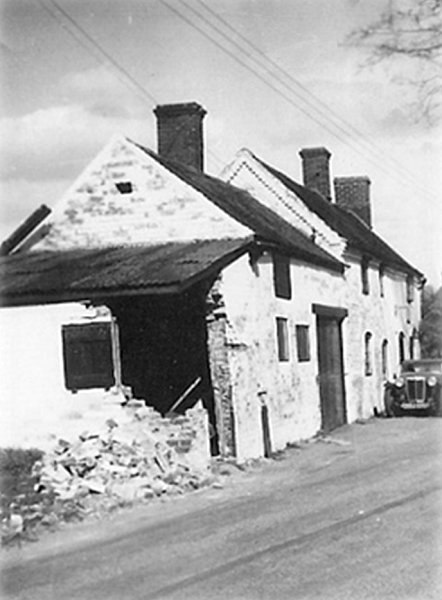 The 'Old Smithy', Seisdon.