Harry Rudge was the eldest son of Daniel Rudge, who founded Rudge cycles. After working for Humber in Wolverhampton, he joined Mr. C. Wedge to form Rudge Wedge & Company in 1891.

They set up a cycle works at Pelham Street, Wolverhampton and in 1902 moved to new factory in Mander Street where they built a few motorcycles.

The machines were powered by a 1¾ or a 2½ hp. engine, and sold for £40 and £42 respectively. They were available with a spray, or surface carburettor.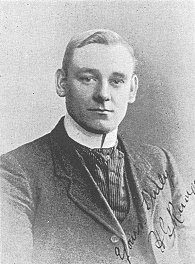 H. G. Rudge.

C. E. Wedge.