---

David Etchells.

David Etchells began his career at the Darlaston Nut & Bolt Company, eventually rising to become the company's manager. He decided to form his own company in 1870 at Bull Piece Works, Station Street. The company is described as follows in a local trade directory:

Etchells David (established 1870), mechanical engineer & machinist, manufacturer of engineers' bright shaped nuts, black nuts, bright washers etc. Also machinery for making bolts and nuts.

In 1881 the firm employed 16 men and 35 boys.

David Etchells and his wife Mary, initially lived at 1 Bull Street, by the factory, and later at Oaken, near Wolverhampton. David was born in Darlaston on 9th June, 1844 and educated privately. He became a member of the Darlaston Local Board and later Darlaston Urban District Council. He was also a member of the Darlaston School Board for 18 years until becoming chairman in 1897.
His son David Henry Etchells joined the firm as an apprentice and became a director in 1915 when the company name was changed to David Etchells & Sons Limited.

Mr. and Mrs. David Etchells.
David Etchells died on 18th August, 1917 as can be seen from the announcement opposite.

The family's house, Kingsley, stood near the northern end of Oaken Lanes, near to where Kingsley Gardens is today.

David's son, David Henry Etchells took over the running of the business.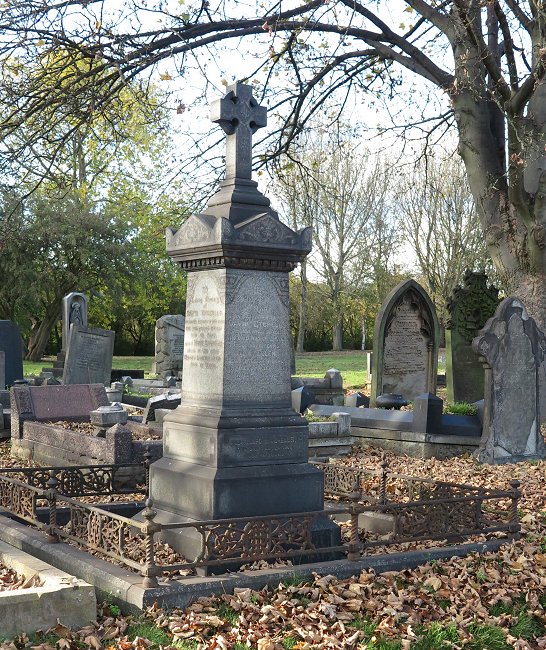 David Etchells' grave at James Bridge Cemetery.

The inscription on the front of the grave.

The inscriptions on the grave are as follows:

In loving memory of David Etchells of Codsall formerly of Darlaston who died August 18th 1917 aged 73 years.

Mary Etchells sister of above who died December 2nd 1910 aged 70 years.

In loving memory of Mary the beloved wife of David Etchells who died March 2nd 1897 aged 58 years.

Also Ellen daughter of above who died March 16th 1885.

Also Hope Etchells who died February 20th 1901 aged 86 years.
The company specialised in forging machines for nuts and bolts and became a successful manufacturer. In the late 1940s Etchells decided to expand the production of the machinery side of the business, and so in June 1949 David Etchells & Son Limited joined forces with long established nut and bolt maker J. & R. Rose Limited of London Works, Willenhall Street, founded in 1838.

J & R Rose Limited was run by James and Richard Rose, and employed 90 people by 1881. James and his wife Eliza also ran the Dog and Partridge pub in King Street, where James was the licensee.
In 1880 James took-on his nephew George Rose, who started as an errand boy, then worked his way up to Company Secretary. He worked for the firm until his death in August 1924.

Samuel Canlett.

He became Chairman of the Council, and will always be associated with the park that carries name; George Rose Park.

The Managing Director of J & R Rose Limited was Samuel Canlett, who was born in The Swan public house in Victoria Road, where his father was landlord.

He worked for the company for over 40 years, until his untimely death from pneumonia in January 1925.

In 1949, a new company, Rose and Etchells (Holdings) Limited was formed to move Etchells' nut and bolt making section into J. & R. Rose's site in Willenhall Street, to free-up space at Bull Piece Works for the production of machinery.
Soon after the company's amalgamation with J. & R. Rose Limited a new type of smokeless oil-burner was developed for Rose's forging shop which became one of the company's most successful products.

It was sold by a new limited company, David Etchells (Furnaces) limited and sold extremely well.

A new department opened to cope with the increasing demand, which was run by Mr. Bill Etchells.


A high intensity smokeless oil-burner. Courtesy of Christine and John Ashmore.
David Henry Etchells died in 1952. Within a few years J. & R. Rose Limited went into liquidation and Etchells took over their site and acquired land in Stafford Road for a new factory next to London Works. A new factory and offices were built, and the machinery department developed a whole range of furnaces, standard and automatic heat treatment furnaces, galvanising baths, core drying ovens, high speed forging machines, and an automatic shearing and pointing machine. They were sold throughout much of the world.
J. & R. Rose was founded by James and Richard Rose.

Their most famous employee was George Rose who started in 1880 as an errand boy, and rose to the position of Company Secretary, and Company Director.

He became Chairman of Darlaston Council in 1911, and is remembered for the park that carries his name.
There was also a welding and fabricating department that could produce fabrications up to 5 tons in weight.

The department specialised in fabricated machine beds, component parts, general welding, and assembly work.

Nuts and bolts were produced in the black bolt and nut department, and the bright bolt and nut department.

The technical director was Mr. David R. Etchells, and the general manager was Mr. Henry F. Etchells.


An advert from the mid 1950s. Courtesy of Christine and John Ashmore.

An advert from 1970.

Mr. H. B. Maugham looked after the finances of
J. & R. Rose, and Mr. Donald E. Etchells looked after the commercial side of J. & R. Rose.

The chairman of the parent company, Rose & Etchells (Holdings) Limited was Mr. F. Rose Butler.

The original company David Etchells & Sons Limited, was renamed David Etchells (Machinery) Limited, and in 1961 moved to the Stafford Road site, the former premises at Bull Piece Works now being used for welding and fabrication purposes.
A new range of vertical forging presses was added to the nut and bolt machinery, with a capacity of up to 250 tons.

After many years of development work the range expanded to include high speed horizontal upset forging machines under the trade name "Multiforge" with a capacity of up to 2,000 tons.


An advert from 1977.
The business was run by four brothers, the grandsons of the founder David Etchells and had a world-wide market with up to 50% of the machinery and 20% of the furnace equipment sold abroad.

The company started trading under the name of Etchells Machinery Limited but ran into problems in the late 1960s when they opened a new factory in Wales using Government subsidies.

The new factory was built in an area without a local skilled workforce. Every new employee had to be trained, which was an expensive business in itself.

In Darlaston there were many local factories which provided specialised services to the company, such as plating etc. There was no such infra structure in Wales and so components had to be transported to and from Wales during production.
The venture failed due to excessive running costs, and within a few years Etchells found itself in financial difficulties. The company went out of the Etchells family's control in the late 1960s. David Etchells (Furnaces) Limited went into liquidation in February, 1984, as can be seen from the announcement below.
The remainder of the firm struggled on until finally going into liquidation in 2004. Much of the site has since been acquired for housing. A sad end to such an important local company.

An advert from 1884.

Another advert from 1884.
All that remained of London Works in October 2007 was the old office building in Stafford Road.

As you can see it is derelict and badly vandalised. The roof is long gone.
A side view of the old London Works office building, sitting in the middle of a derelict area.

Sadly the building was demolished a few years ago.
| | |
| --- | --- |
| | A view looking down Stafford Road in 2007. The factory building in the centre would almost certainly have been the main building from London Works, which has been extensively modified throughout the years. |
The view in the opposite direction looking towards Willenhall Street.

The outline of the old London Works factory windows is quite clear in the end wall.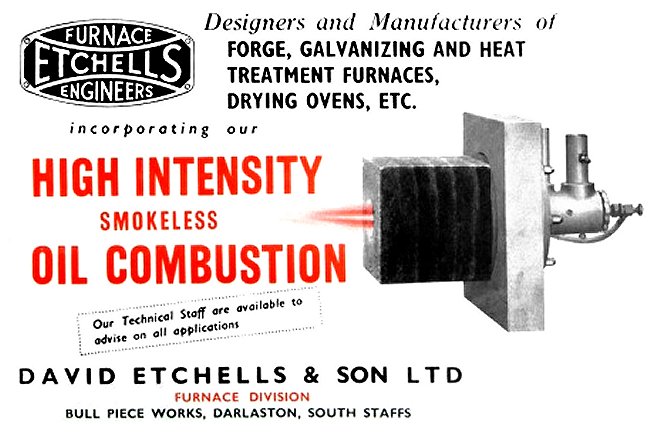 An advert from the late 1950s.
---