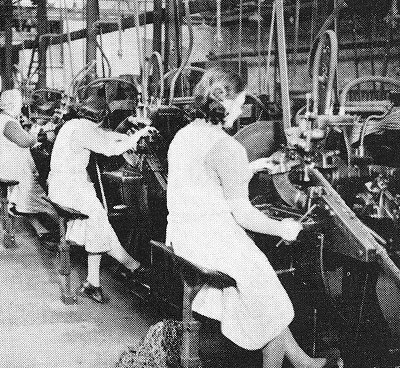 The electric welding machines and their operators. From the Christmas 1950 edition of the staff magazine "Goodwill".
Wire or rod, depending upon the thickness of chain required, was fed into a machine to be cut to size, bent to shape, turned, and joined to the last link made.

Afterwards it was fed into an electric welding machine where the join on each link was welded.

After being tested and inspected, the chains were polished in revolving drums containing pieces of scrap leather and sawdust to give a fine finish. Chain was produced for aircraft, motor vehicles, ships, railways, and general engineering.

Completed lengths of chain were packed into wooden barrels ready to be transported to many parts of the country.