A snapshot in time. The latter years of the Municipal Borough of Wednesbury
By the late 1950s the population of the town had reached around 35,000. It was still an affluent manufacturing town, thanks to the many large and successful factories that covered the area. Because jobs were plentiful, unemployment was low, and locals greatly benefited from the many employment opportunities in the area.
The town had a thriving shopping centre, with a wide variety of shops, selling almost everything from day to day items, to luxury goods. The market was extremely popular, and always crowded on the two market days, Friday and Saturday.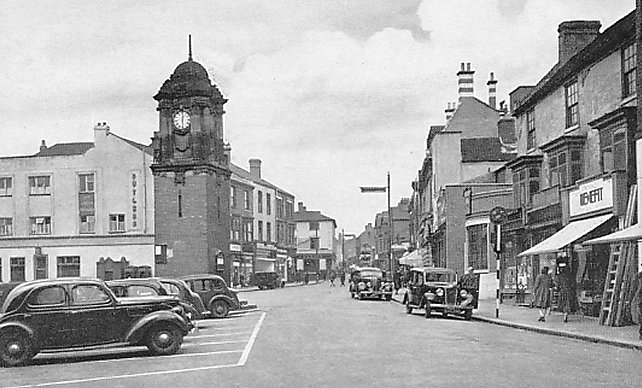 The Market Place.
Public transport was good, thanks to the two railway stations, and the many buses that frequently passed through the town, offering quick and reliable transport to the neighbouring areas.
There were many places to visit in the evening, including cinemas, a theatre, pubs, and clubs of all kinds. The local parks were well tended, and the larger factories had sports and social clubs catering for their employees. There were also educational possibilities thanks to evening classes in commercial and technical colleges.
All-in-all it was a vibrant town, a good place to live, work, and play, far more self-contained than it is today.
This section is based on information obtained from some of the Wednesbury town guides and handbooks from the late 1950s and early 1960s.