From New Cross bridge there were bridges at Rookery with a wharf between. Then Church bridge, Barn bridge, Pinfold or Gregorys, Wards bridge, Moat House where there was a wharf. Moat Green bridge, Devils Elbow and wharf. Next was Olinthus bridge and Ashmore Park Coal wharf, Castle bridge and Perry Hall bridge.

After this was an arm to Perry Hall colliery . The canal left Wednesfield, through Sneyd where there was a junction, a pumping station from 1854 to 1939 and to the west of the canal was Sneyd Reservoir built about 1789, its purpose to supply water to the 5 locks nearby and possibly to fill the canal system south wards during construction.

Further north from this area the canal came to Wyrley Bank and the colliery which started the system's existence.

The Bentley Branch Canal

The authorising act was passed in 1840 and the canal was opened in 1843. Considering the way the ground sloped and the need to build a number of locks, this was a remarkable achievement.

This branch turned off at what is now known as Wednesfield Junction and went under a cast iron roving bridge. There was a Toll Office before the first lock and the first bridge was New Cross bridge. There were 6 locks in the Wednesfield section. The Toll Office or Lock House, BCN number 245, appeared to be a bungalow but had a lower storey built in to the bank. The first lock had ground paddles at both ends originally, but was modified at a later date with gate paddles at the lower end. Locks 2 and 3 followed, and lock 4 came after the brick and girder bridge with a lock house number 246. Well Lane bridge was next.

The Neachells Branch opened in 1845 and left after the bottom lock in a southerly direction and was 3 Furlongs long.

The next bridge on the Bentley Canal was Hill's Bridge which is "preserved" in the Corus Works Complex. There was another small bridge next called Fly bridge, probably named after the Blue Fly colliery.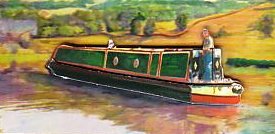 A short distance away running south was a basin for loading coal. With the Willenhall boundary crossing parts of this area we cannot help but mention items of history relevant to this article. The next bridge was Fibbersley with many small coal mines nearby.
To return to New Cross bridge, and after that the second lock, an old map shows a Manure and Acid factory near the canal. Lock 3 had a chocolate and confectionery works nearby. This is particularly interesting as about 1904 they were taken over by the Patent Axle Box Foundry. About 1939 the site held Brockhouse Castings. On a 1901 map of Wednesfield Station area, a line to the west leaves it and crosses the canal near lock 4 and passes through the previously mentioned Chocolate works, and terminates close to Rookery Street.
Also in this canalside area was The Phosphorus Company Wednesfield. This was set up by the Manager of The Electric Construction Company, around 1890 and along with his chemist patented a process to produce phosphorus from electricity. At this time phosphorus was used in matches, weapons and as a poison. To test the process, works were built in Wednesfield near the Railway and Canal. Steam driven electric furnaces drove a huge alternator which produced 400 units of electricity. The heat for the furnaces was provided by carbon arcs. The furnaces had apertures at the top where phosphates and coke were poured in to produce liquid phosphorus. This was condensed in water to form 50lb blocks. Production lasted only 2 years. The rights and patents were sold to Albright and Wilson Ltd. of Oldbury.

An advert from 1937.
Coal Mining in the Wednesfield and Willenhall Area

The movement of coal was the reason for many canal branches, yet many were engineered to cut through as many coalfields as possible. Other materials which were carried in Wolverhampton area were Smethwick sand and Rowley ragstone. In the very early days a freight charge was as low as 1.5d per ton per mile. The canals provided many local firms with prosperity from their inception.
Railways unfortunately brought about the demise of the canals of the area and by 1860 some branches and wharves were closed. Also leaking canals entered former mine workings. Some coal traffic returned to the canals during World War 1 but by 1920 a lot of mines were exhausted and iron works closed as well. They were also suffering the competition from road transport as well.

South of the Bentley Canal where it approaches Fibbersley bridge there were many mine shafts shown on the 1901 map as "old shafts". Just off Noose Lane before it crossed the Wolverhampton to Walsall line was Trentham colliery next to the Wellington Brick works. Further along was was the Bull Plack colliery. North of this was Merril's Hole Colliery marked disused. The whole of this area riddled with old shafts.

Another old map showed a tramway of what is now Neachell,s Lane bridge and joining up with with Merrill's Hall Colliery (note difference in spelling).

The original Merril's Hall was situated between the Falcon Inn and the canal and enclosed by a moat. The Merril family were well known in Wednesfield in the 17th Century.

From the records of the South Staffordshire Collieries dated 1896 are listed mines in the area showing the number of workers both underground and surface.

| | | |
| --- | --- | --- |
| Colliery | Underground | Surface |
| Ashmore Park | 279 | 63 |
| Barnfield, Heath Town | 3 | 2 |
| Deans Old | 4 | 2 |
| Bentley | 35 | 22 |
| Essington Farm | 127 | 36 |
| Fibbersley, Willenhall | 4 | 2 |
| Holly Bank | 462 | 100 |
| Mabbs Bank, Bilston Rd,Willenhall | 15 | 5 |
| Moseley hole, Moseley Village | 8 | 3 |
| Neachells, Heath Town | 19 | 6 |
| New Cross | 14 | 8 |
| Norton, Cannock, Bloxwich | 405 | 113 |
| Poole Hayes | 104 | 26 |
| Short Heath | 9 | 5 |
| Stringes Lane, Willenhall | 11 | 4 |
| Trentham, Willenhall | | |

Neachells Branch opened in 1845 and linked the Bentley Canal to Neachells Colliery. It branched off the Bentley canal towards the western end. Fell into disuse in 1960,s and closed to commercial traffic 1953

The Bentley Canal was abandoned in 1961 and it is believed to have been filled in and had the Waddens Brook diverted along its route in 1970-71.