---
The Hogshead, Stafford Street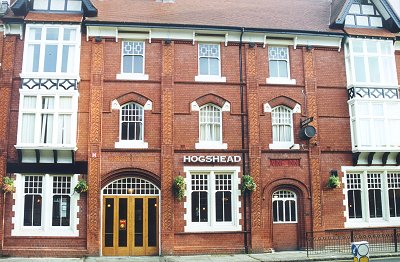 The Hogshead (formerly The Vine) facing Stafford Street. It might be possible to describe this as Arts and Crafts style; but there are five pilasters, decorated with terracotta.
Detail of the pilasters. A recent thorough cleaning of the exterior has left some staining on the tiles.

The main entrance corner (to the left of the top photo) is cut at an angle.

These tiles in the pilasters on each side of the entrance are made with an angle running down the centre.
---