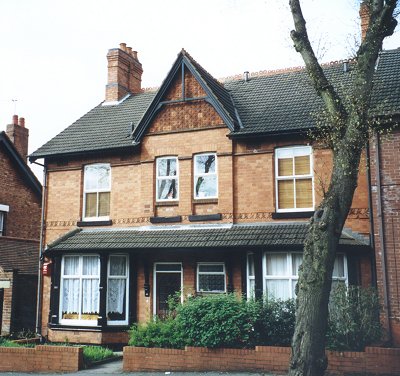 Terracotta gable and string course.
Oaklands Road was developed in the 1890s as part of a planned development between Penn Road and Lea Road.

It is very characteristic of Victorian leafy suburbia. Many builders seem to have been involved in erecting houses and pairs of houses, many of which would have been to the designs largely dictated by the first purchasers.

Not surprisingly for the date there is a good deal of terracotta and quite a few tiled porches - though doubtless not so many now as there once were.