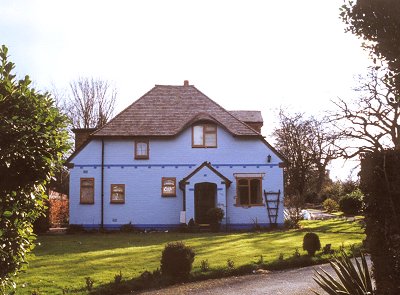 Listing: Locally listed, approved March 2000. Rustic style cottages built in the early 1950s.
Comment: A very remarkable development, with three cottages off an access road, amazing shingle roofs and no boundary walls or fences between the plots.
A local resident says that she believes these houses were built by the local builders, Griffiths. The family which owned the company lived in the large house on the next plot. She also recollects that Billy Crook, the Wolves footballer, lived in one of these houses.

It seems possible that the Griffiths family developed this plot in this way to act as a kind of breakwater against the tide of Wednesfield's suburban development which was threatening to engulf their family home.
---