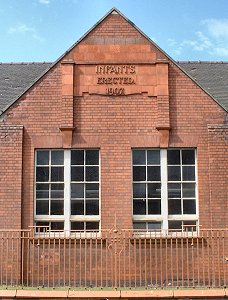 The plainer style of the Infants' school but still with good terra cotta features and nicely styled railings.
The secondary and infants schools together form an amazingly long block stretching down Woden Road.

The secondary school seems to have been designed to a rather high standard with plenty of details in the brickwork, a good deal of terra cotta and some good railings.

It must have been one of the last throws of the Wednesfield School Board. The infants' school is slightly less elaborated.