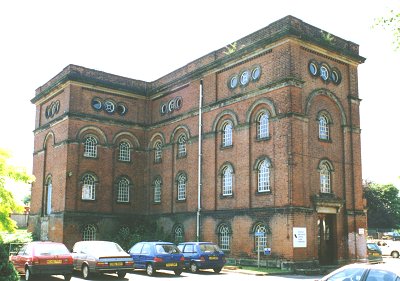 Listing: Pump house. 1845; later C19 additions. By Henry J. Marten. An early example of a municipal water works building, with architectural merit.
Comment: This building, imposing and cathedral-like both within and without, now stands as a memorial to the old Wolverhampton Waterworks Company, which built it under Parliamentary powers, in 1854. It would be interesting to know the exact date of this hall and its tiles.
Wolverhampton's health problems had forced them into being early in the field but their history was beset by controversy.
When operative, pumps pumped water out of boreholes immediately below and the water was stored in reservoirs - which have now been filled in and covered with houses. Regis Road was, for a time, known as Waterworks Road.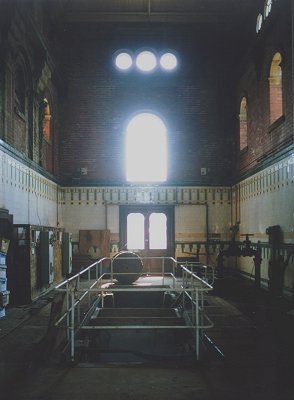 Thanks to staff on site for help with access for photography.
---