---


A Crabtree single pole 5 amp switch for surface mounting.


A Crabtree double pole 5 amp switch for surface mounting.


A Crabtree two-way 5 amp switch for surface mounting.
Porcelain bases for 5 amp switches, for hollow and solid surfaces.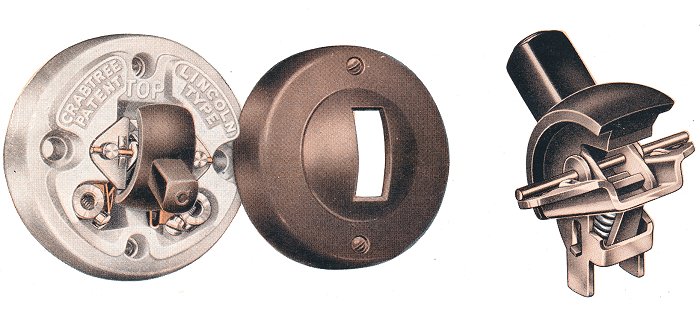 The company's well known 'Lincoln' switch, and mechanism.
Other versions of the 'Lincoln' switch.
Crabtree 5 amp switches for flush mounting.
Ceiling mounted switches.

On the left is a Crabtree standard ceiling switch, and on the right is a Crabtree Lincoln ceiling switch.

A shockproof suspension switch and a Lincoln ceiling rose.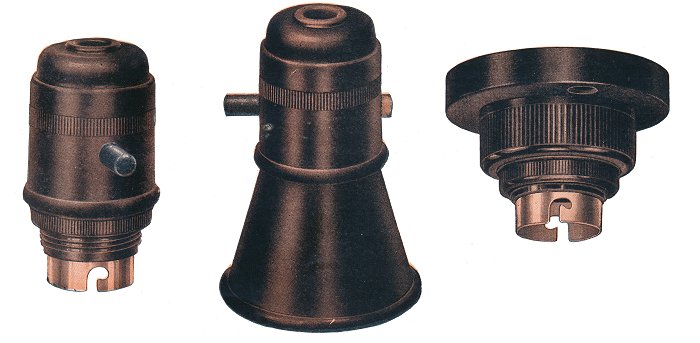 Standard switched lamp holders, and a batten lampholder.

Lincoln lampholders.

A rectangular pattern plug, and a circular pattern plug.

Crabtree round pin socket outlets.


A flanged socket outlet, and surface mounted socket outlets.


International flat pin plugs and a socket.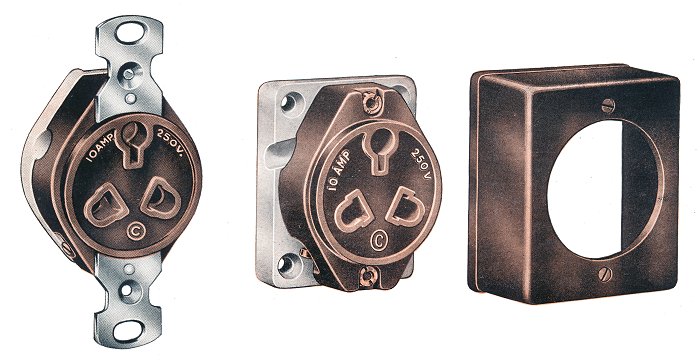 International socket outlets.


Crabtree 'Compact' switch sockets.


A standard switch and socket outlet, and two Lincoln switch and socket outlets.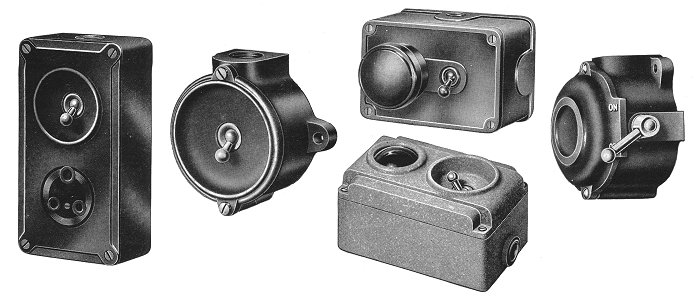 Heavy duty armoured switches and sockets.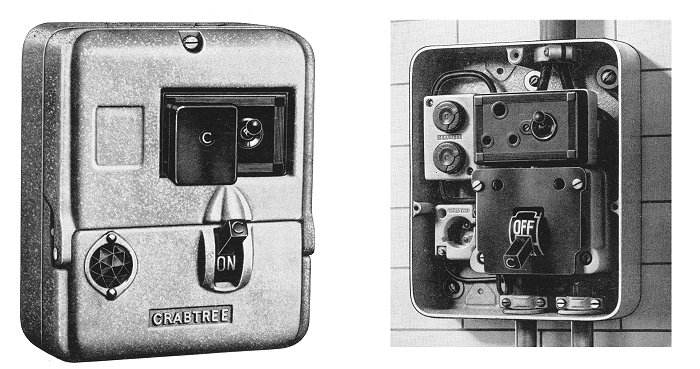 A cooker control unit.

An ironclad Crabtree 250 volt 'Fifty-Fifty' switch fuse.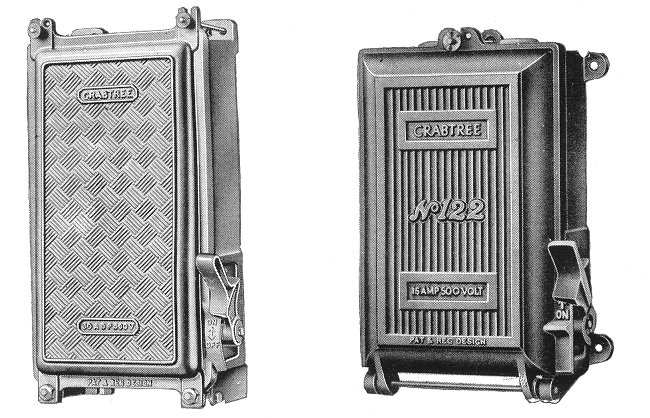 Two Crabtree 500 volt switch fuses.

A single pole ironclad switch.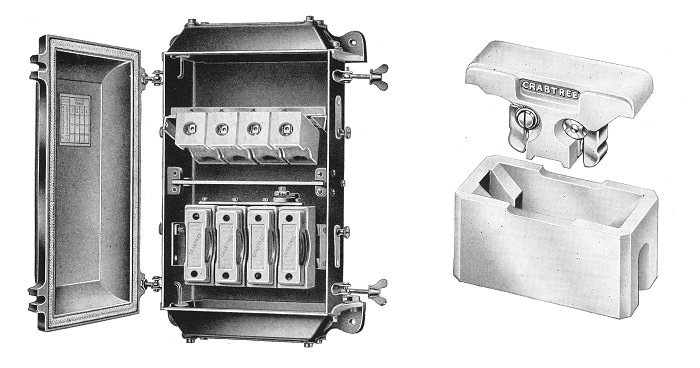 A 15 amp, 250 volt fuseboard, and fuse unit.

A motor starter unit.
---