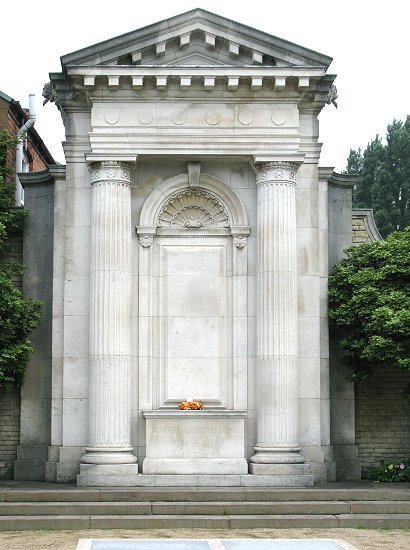 The middle part of the memorial.
Wednesbury War Memorial in Walsall Street, on the corner of Hollies Drive was officially unveiled on the 4th November 1926.

A large number of people attended the ceremony including members of the general public, boy scouts, girl guides, council officials, local magistrates, subscribers to the memorial, and ex-servicemen, along with a guard of honour.

Unfortunately many names were missing from the original plaques and so several years ago the Wednesbury War Memorial Campaign Group set up a committee to carry out research, and produce a new, more comprehensive list of the fallen, which eventually included the names of 1047 people.

A total of 424 names were added to the original list of those who had died in the two World Wars, and new plinths and plaques were produced by W. E. Jones, Monumental Masons.

Around £57,000 pounds had been raised for the project thanks to Sandwell Council and a number of subscribers.