---
Background
The village of Moxley grew-up alongside Telford's Holyhead Road, across the boundaries of Darlaston, Wednesbury, and Bilston. It sits on the South Staffordshire coalfield and has abundant deposits of sand and clay.
Large scale industrial development was made possible by the building of the Walsall Branch of the Birmingham Canal, which opened in 1809. It allowed heavy and bulky items to be easily and economically transported around the area.
Moxley had many coalmines, ranging from small bell pits and gin pits to the large Moorcroft Colliery. Clay was first excavated on a large scale by the Wood family who were local landowners. They opened Moxley Brickworks, which was next to the canal. The sand deposits were much prized by foundries, and large quantities were removed. It was an ideal casting sand because of its fine-grain structure.
The local coal deposits, the casting sand, and the canal, made it possible to build large ironworks in the vicinity. By the middle of the 19th century, Bull's Bridge Iron Works, Albert Works, Moxley Iron Works, and Victoria Iron Works had grown to dominate the area.
Moxley's most important 19th century industrialist, ironmaster, and owner of coalmines, sand pits, and a brickworks was David Rose. What follows is the story of his family.

The location of the Rose family's iron works and home.
The Early Years
The Rose family hails from the Northfield area of Birmingham, and for several generations moved between Northfield, Halesowen, and Rowley Regis. On 16th October, 1797 David Rose's parents, William Rose and Elizabeth Tingle were married at Rowley Regis. By the early years of the 19th century they had moved to Bradley in Bilston, along with many others, who had come to the Black Country in the hope of improving their standard of living. Bradley was rapidly becoming an industrial area thanks to the Birmingham Canal, John Wilkinson's Ironworks, and the many mines producing coal and iron ore.
In 1851, William Rose, by then 70 years old, and a master hinge maker, was working as a grocer in the family's shop, possibly opened by his wife. They had ten children:
Year of birth

Year of birth

Daniel

1799

David

1810

James

1800

Hannah

1814

Henry

1802

John

1816

William

1805

Joseph

1818

Elizabeth

1808

Maria

1820

As far as is known, James died at an early age.

Marriage Details

Occupation

Wife

When and Where married

Daniel Rose

Ironmaster

Mary Penrose

1823 in Sedgley

William Rose

Ironmaster

Elizabeth Fellows

1828 in Wolverhampton

Henry Rose

Works Manager

Mary Mason

5th Sept. 1830, Penn, W'ton.

David Rose

Ironmaster

Zebiah Fullwood

1834 in Wolverhampton

Joseph Rose

boat builder & publican

Teresa Collins

1837 at Penn, Wolverhampton

John Rose

Wheelwright

Rachael Hill

1838 in Dudley

Husband

Occupation

When and Where married

Elizabeth Rose

Daniel Offley

Ironmaster

15th October, 1831

Hannah Rose

Noah Smith

Sawyer

1835 in Wolverhampton

Maria Rose

George Fellows

Stone mason

1841 in Wolverhampton
Business Ventures
William Rose was part owner of Rose Higgins and Rose, in Bradley Fields, Bilston. The other owners were Isaac Higgins and Thomas Rose, possibly William's cousin. In 1853, William pulled out, and the business continued as Higgins and Rose, until 1857 when it closed.

An advert from 1873.

Daniel Rose rented a piece of land in Bradley in 1833 and 1850, then purchased it in 1854, with the help of ironmaster, David Hickman and architect William Derby Griffin. On the land they founded Batman's Hill Iron Works which was run by Daniel's brother, William. They had eleven puddling furnaces, and three mills and forges.

Products included boiler plates, sheet iron, tank plates, gas holder iron, and best sheet iron for galvanising. The business was very successful until the depression in the iron trade in the late 1870s. It went into liquidation in 1879.

It is commemorated in Bradley by Rose Street, named after the family. Daniel retired in the 1840s and moved to Aston, Birmingham with his wife Mary and daughter Martha. He died in 1868 at the age of 69.

Elizabeth Rose's husband Daniel Offley was a member of an old Darlaston family. He ran the Moorcroft Ironworks, and was later involved in the family's ironworks at Moxley.
In 1827 David and Daniel founded the Albert Ironworks in Bull Lane, Moxley, and in 1830 founded the Moxley Ironworks off the Holyhead Road. Around 1840 Moxley Ironworks was sold to the Wells brothers, and David and Daniel purchased the Victoria Ironworks, which was next to the Albert Ironworks in Bull Lane. Their brother Henry became Works Manager.

All kinds of iron forgings, and types of charcoal sheet iron were produced in the factory. There was a large galvanising plant, corrugating machines, and a rolling mill. Products included boiler plates, gasometer sheets, corrugated sheets, iron bars, iron rounds, fancy iron, pig iron, pan plates, and tank plates. In the 1840s there were two blast furnaces that could produce 20,000 tons of pig iron annually, and by the1870s there were 40 puddling and ball furnaces, 5 sheet mills, 1 plate mill, 1 bar mill, and a hoop mill.

David Rose also owned a number of coal mines in Moxley, and a sand pit where sand was dug and sold for use in blast furnace and mill furnace bottoms. The site also included a clay pit, and a brick works, which made high quality fire bricks. David also had a factory at The Green, Darlaston in 1835.


An advert from 1861.

An advert from 1873.
David Rose and His Family
David's wife Zebiah was the daughter of an ironmaster, their first son Henry Fullwood Rose was born in 1837 at Darlaston. In 1839 while the couple were at the industrial town of Couillet in Belgium, probably on business, Zebiah gave birth to their second son William Napoleon Rose, who would eventually work with his father in the family business.
By 1851 they had moved to a large Victorian house called The Heath. It stood where Heath Acres is today, and overlooked their Moxley works. The family remained there until the late 1860s when the house was taken over by William Napoleon and his wife Lydia, who were married in 1868. In 1864 David purchased two acres of land alongside Goldthorn Hill, Wolverhampton and had a large house built there, which he called Goldthorn Court. Although the house has now gone (it was demolished in the 1930s), the lodge still exists on the corner of Goldthorn Road.
David and Zebiah's children were as follows:
Henry Fullwood Rose, born in 1837 at Darlaston
William Napoleon Rose, born in 1839 at Couillet, Belgium
Elizabeth Rose, born in 1847
David Rose, junior, born in 1848
George Daniel Fullwood Rose, born in 1850
Arthur Thomas Frederick Rose, born in 1854
David's businesses thrived in the 1860s and 1870s. He acquired land in Darlaston, and Bilston, and had coal mines at Old Hill.

The old lodge to Goldthorn Court, on the corner of Goldthorn Road. Courtesy of Mary Harding.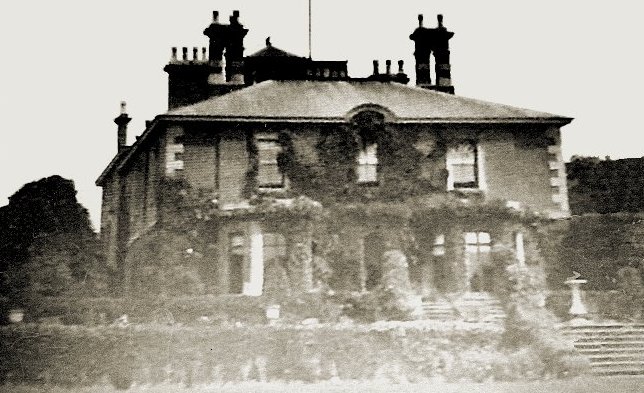 Goldthorn Court, in about 1920. Courtesy of Mary Harding.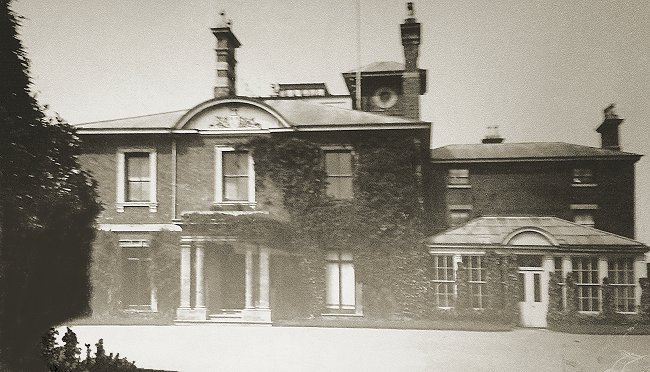 Another view of Goldthorn Court, in about 1920. Courtesy of Mary Harding.
| | |
| --- | --- |
| | |
| Proceed to Part Two | |
| | |
---