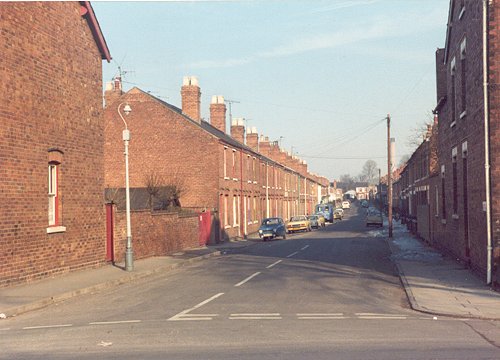 Bright Street, Wolverhampton. Violet was born at number 25. Courtesy of David Clare.
I remember very well our next door neighbours - I think he was a bank manager, because I can remember him in those days wearing a silk hat and a frock coat.
Mother used to say their name was Adams and at night Mother used to put me in the front porch by the gate - I can remember it had an iron gate - to wait for Mr Adams to come home.
Mother said that I used to run back and say "Mummy, 'Mamers' is coming!" And he used to come up to the gate and he used to say "Ah! My little Violet" or words to that effect.