In the twentieth century, the population of Penn ward in Wolverhampton greatly increased, due to large scale housing developments in the 1930s, late 1940s, the 1950s, and 1960s. Many new shops and pubs were built to serve the extended population, which by 2011 had reached 12,718. People could now do most of their day-to-day shopping in the local area, and so the shops thrived. Groups of shops appeared at Springhill Lane, at several places on Penn Road, on Warstones Road, and Warstones Drive.

Penn ward borders on South Staffordshire, and the wards of Merry Hill, Graiseley, and Blakenhall.
Although the shops themselves still survive, the occupants have changed throughout the years. Many people will fondly remember some of the long-gone shops, and the shopkeepers who were once familiar household names, and have now disappeared without trace. All that we have are memories and old adverts, some of which I have included in this section.
I have also included photos of several of the old pubs which were once-popular meeting places. Sadly a few have closed and are now gone. Hopefully for some, the images will re-kindle memories, and for others be an introduction to once-familiar landmarks.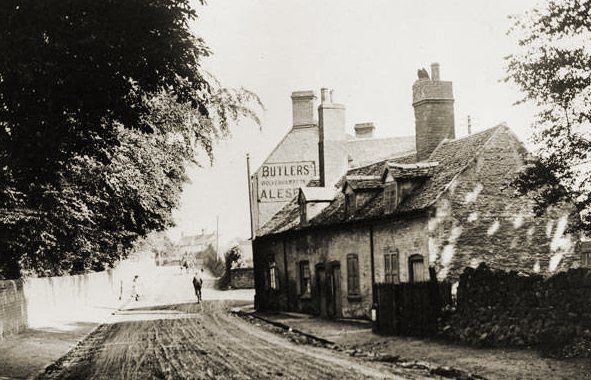 Old cottages and the old Rose and Crown on Penn Road. From an old postcard.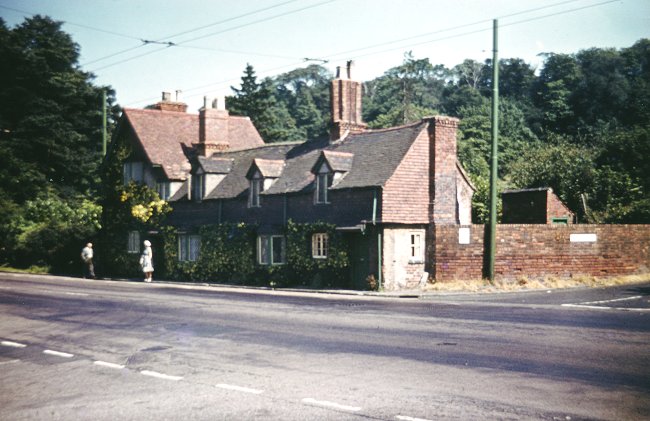 Cottages that stood on the corner of Penn Road and Vicarage Road. Courtesy of Lawson Cartwright.