Pennwood Lane

The Old Stags Head

The pub was in existence in 1818 when the licensee was William Toft. It is listed under the name Stags Head in W. Parson and T. Bradshaw's 1818 edition of their Staffordshire General and Commercial Diectory. In 1834 it was a beerhouse at the top of Pennwood Lane, by the road leading to Penn Common. The licensee at the time was Thomas Nicholls. It was originally known as The Stags Head, then The Stags Head Inn, then The Stags Head and finally in about 1891 The Old Stags Head.

It was once part of the Penn Hall Estate which was sold in 1899. The licensee at the time was George Smith. In 1923 the building was greatly altered. The architect was A. H. Dickenson. Alterations included moving the entrance to the middle of the building and the conversion of the tap room into a women's and children's room.

The pub car park opposite, was once a field that belonged to the Lloyd Estate, which was sold-off in 1901:

In 1970 the building was extended and the bar and smoke room were knocked into one. The women's and children's room became the bar. In about 2008 the dining room at the western end of the building was extended.

The Old Stags Head on a cold day in 2007 before the western extension was built.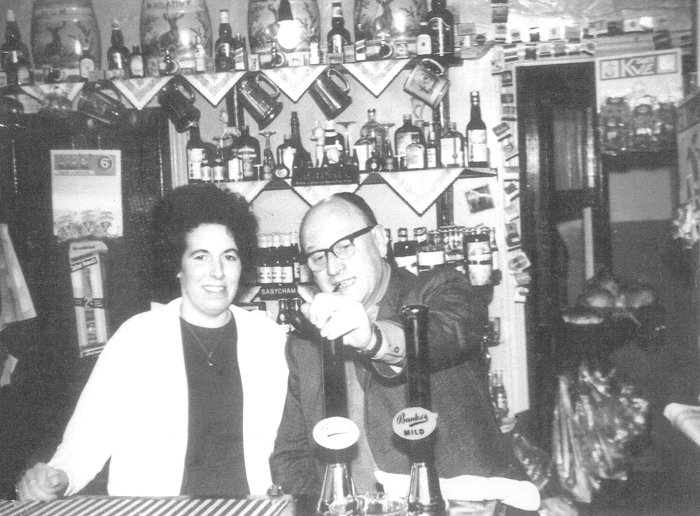 Pulling a pint at the bar. Courtesy of Lawson Cartwright.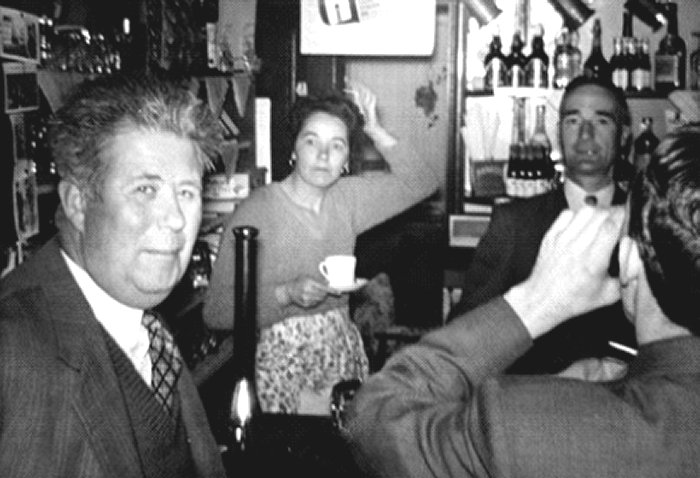 Annie and Ernest Bennett behind the bar. Ernest Bennett was licensee

from about 1960 to 1963. They lived there with their two young children. Courtesy of Paul Bennett.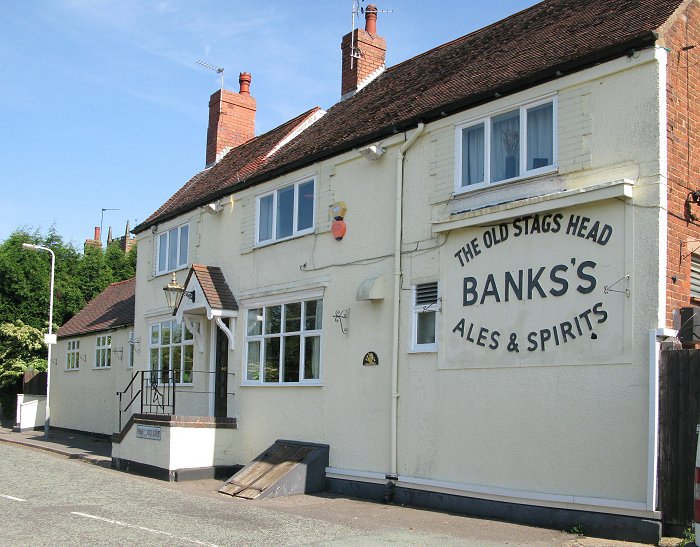 The Old Stags Head in 2010, after the extension had been built.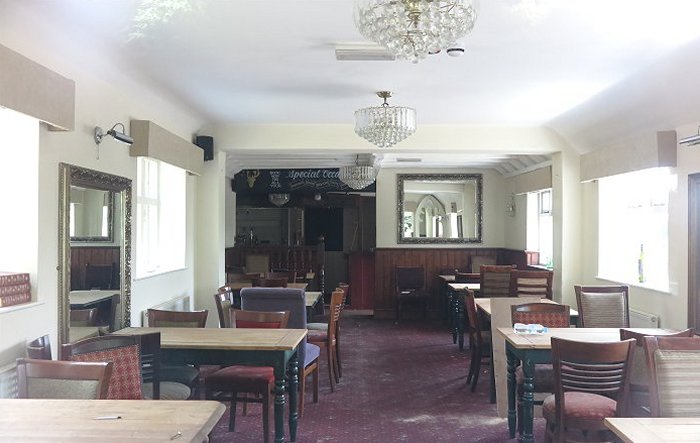 The interior of the new extension.
The pub was well known for its quality food and extra large portions. At the time, the pub was run by Barry and Marlene Benton who were Banks's longest serving publicans, working for 43 years with the brewery, including 32 years at The Old Stags Head. They were very popular with customers. Barry, an avid horse racing fan, renamed the lounge in 1979, after Penwood Forge Mill, the famous horse who won the King George V Gold Cup and the European championships. The horse was from Fred Hartill's stables, 100 yards down the road at Mount Farm.
Barry Benton died in 2010 at the age of 64 and Marlene ran The Old Stags Head for about a year. After her retirement, the business began to suffer. The pub closed in 2014, reopened the same year, then closed again in 2016. It opened again before the year was out, but sadly closed in 2018.

The Old Stags Head in 2017.