Coseley was originally part of the manor of Sedgley, until 1867, when it joined Brierley and Ettingshall to form Lower Sedgley Local Board District. In 1875 the Coseley Local Board District was formed, which in 1895 became Coseley Urban District. In 1966 the Urban District was divided between Dudley, Wolverhampton and West Bromwich (now part of Sandwell).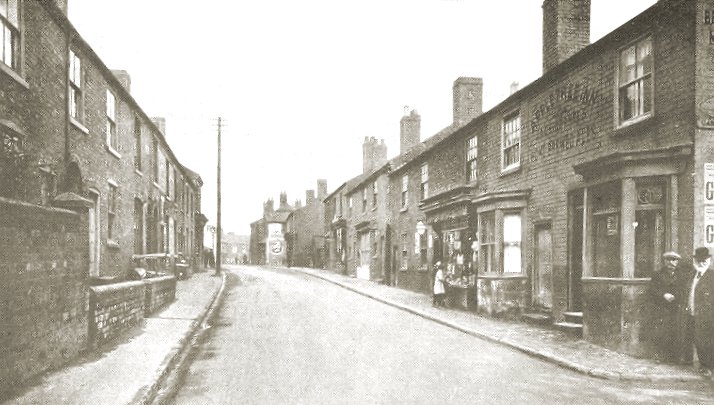 Castle Street.
The area greatly changed as a result of intense coal mining and the development of industry, much of which has now gone. Most of the area is now occupied by housing, parks and a selection of local shops. It is now a popular place to live, houses are much sought after.
This section is dedicated to my late friend, Ken Harper, who lived with his family in Coseley for many years. He was proud of Coseley and greatly enjoyed his time there.
If anyone has any comments, or would like to contribute to this section, please email the webmaster