Note: there is an extensive literature on these canals, both books and articles; and there are some films and videos too. Some important volumes are:
Charles Hadfield, The Canals of the West Midlands, David & Charles, 1st. edition 1966
S. R. Broadbridge, The Birmingham Canal Navigations, Vol. 1, 1768-1846, David & Charles, 1974
A very useful guide for details on the BCN is:
Alan Codling et al., Birmingham Canal Navigations: a Cruising and Walking Guide, Birmingham Branch of the IWA, 1984
The buildings are arranged below, starting at the Birmingham side of the BCN and going northwards, down the locks to the junction with the Staffs & Worcs; then along the Staffs & Worcs towards Worcester; then along the Shroppie Cut, only the extreme southern end of which is within the City's boundaries.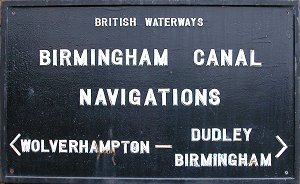 On the BCN:
Cable Street Bridge
Chillington Wharf Canal-Railway Interchange Basin
Broad Street Warehouse, Wednesfield Road; & Footbridge at Broad Street Basin
Top Lock Cottages
Lock 1 and Little's Lane Bridge
Locks 2 - 21
The other bridges: Jordan's; Fox's Lane; Dunstall Park; Aldersely Junction
On the Staffs and Worcs
Aldersley Bridge


Dunstall Water Bridge No. 63 (Aldersley Road)
Lock House
Tettenhall Old Bridge (Meadow View)
Wightwick Lock and Bridge No.57
Wightwick Mill Lock and Bridge No. 58
On the Shropshire Union
Bridge 1, Autherley Junction Canal Bridge; Lock at the SE end of the Canal;
Mile Post; Toll Office
Bridge 3, Turnover Bridge
On the Bentley Canal
Railway features
Retaining wall to High Level line, Lock Street
High Level railway bridge, Lock Street
High Level Railway Bridge, Wednesfield Road
Low Level Station, Wednesfield Road
Retaining wall and arcade near Low Level station, Wednesfield Road
Goods Depot, Wednesfield Road
Stour Valley Line Viaduct, Stafford Road
Oxley Viaduct, Gorsebrook Road
Mill Street Depot, Corn Hill

---